E-mail :-
Tel:- 01173294478
---
Sales / Service / Repair
Copyright © sorted-uk.com Unit 1, 30 Albert Road, St. Phillips, Bristol BS2 0XA
Fax:- 01172398113

We are able to carry out services to the whole Bridgeport range of machines.

We are able to provide service contracts if required.

When servicing a cnc machine, a ballbar test and corrective maintenance are also carried out as part of the service. However, we are only able to carry out the ballbar test to machines with a Heidenhain control.

Our team of engineers are also qualified to service most conventional machines which includes: Colchester lathes, Harrison lathes, Jones & Shipman grinders, Cincinnati mills, TOS mills, KRV mills, drills, guilotines etc...

We carry a wide range of spares in order to keep your machine down-times to a minimum.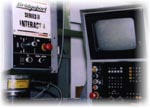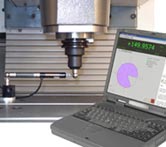 Service
John Guest
600 Group
Panasonic
Honda
BBC
Bosch Worcester
Bridgwater College
Bristol University
Cardiff University
Caterham F1
TMD
University of the West of England
Some of our customers include:-